---
SRP Swing Trade and Market Forecasting Service
Subscribers in 40 countries, 59,000 StockTwits Followers, SeekingAlpha.com Certified
---
3x ETF and Stock Trades for both Bull and Bear Cycles plus Market Forecast Models!
A May 2018 17% 24 hour POST IPO BASE Swing Trade Gainer- ONE
---
"David, you are, without a doubt, one of the best if not the best Elliott Wave guys I am aware of" 8/30/17
Peter Brandt,  One of Worlds Top Commodity Traders and Top 10 Follow on Twitter, CEO, Factor LLC
---
"As you know, I really enjoy SRP membership and look forward to your morning and weekly reports, which are each reviewed faithfully by me. My portfolio $$ balance continues to grow because of my membership and I look forward to an ongoing relationship. Thanks for your service!!! Keep up the great work.    – Roger E- SRP Member 7/30/17"
---
We combine Fundamental analysis with Technical analysis to produce big winners. We provide a full write-up post with analysis and trade parameters on every position
In all of 2016 and 2017 we hit 72% of our Swing Trades for profits. Why? We have a discipline that requires both a combination of Technical and Fundamental analysis. We mix in some Elliott Wave and Fibonacci work, and contrarian views. Less risk, better performance, like nothing you have ever seen- Dave, Chief Strategist
59,000 Traders follow our Chief Strategist on Stocktwits.com @stockreversals
#1 Mention in this new book  by Glenn Langhor on Stock Market Advisors to follow on the internet:
---
When do I buy?  When do I sell? Is the stock about to reverse up or down?
What should I buy?  What should I avoid?
Do I take profits, or let it ride?  Should I buy more or take a loss?
Where do I place my stop loss?
Which sectors should I be invested in? Which sectors should I avoid?
Where is the market going?  What should my cash position size be?
We handle all of those worries for you daily… our Market Forecast models are stunning in their accuracy weeks in advance of tops and bottoms. When you combine our market roadmaps with our individual fundamental and technical analysis on our swing trades, its an amazing profit making combination!
---
"Increasingly, consumers are willing to pay for quality content. This is especially true of equity research, where the difference between a poor decision and a smart decision can directly impact an investor's bottom line". – George Moriarty, Seeking Alpha
"David, I found you on stocktwits and became a subscriber to your premium service (debating tipping point at the moment). You've proved to be invaluable and certainly hope to be half the trader you are. Thanks for what you do!" – Colin Lau 1/1/18
---
A recent March 2018  LABU 3x ETF Trade for 20% Gains:
---
Recently Closed Out Trades all inclusive:
1/25- Sold JT for 30-35% Gains on Full Position
1/25- Sold Final 1/2 EXTR for 13% Avg Gains
1/23- Sold 1/2 EXTR for 13% Avg Gains
1/16- Sold Final 1/ CORT for 12-15% Gains
1/11- Sold 1/2 CORT for 8-14% Gains
1/8- Sold ICHR for 9% Gains
1/8- Sold 1/2 VUZI for 33-38% Gains
1/8- Sold 1/2 XRAX for 13-20% Gains
12/19- Sold KTOS for 8-13% Gains
12/13- Sold final 1/2 JT for 32-42% Gains
12/13- Sold 1/2 JT for 21-30% Gains
12/13- Stopped out SQ for 5-7% Loss
12/5- Stopped out 1/2 LABU for 4-5% Loss
12/4- Sold 1/2 LABU ETF for 10-11% Gains
---
 66% Gain in 7 weeks on VUZI Trade (1/24/18 Update)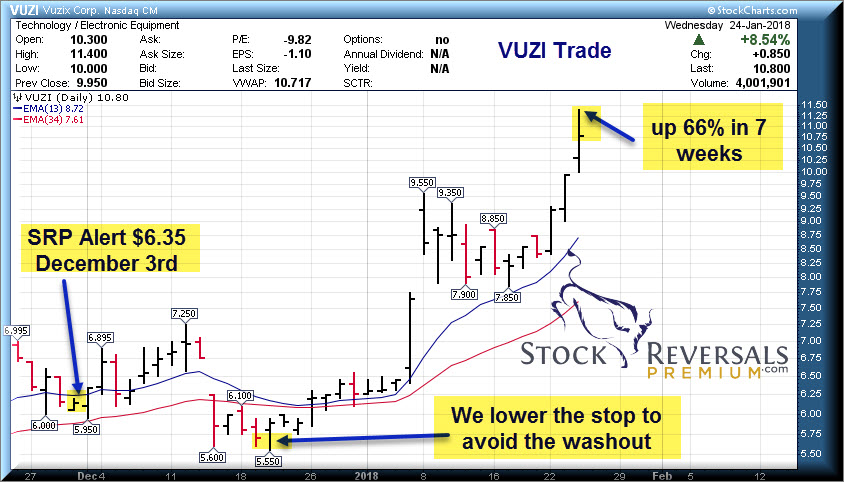 ---
"I really like what you're doing (and it's not just because you're on a hot streak right now).    I feel like you have the whole package – solid fundamental and technical expertise – combined with a very realistic grip on trading psychology." A.W. – Senior Vice President-Investments, Stifel-Nicolaus and Co. NYC 3/28/17- SRP Member
---
Are you ready for something new? Tired of poor performance?
Want to save time? Then get started!
---
Premium Service Options:  $99 per month, $249 for 90 days or save 36% with Annual
$749 Annually ($150 off temporarily, equivalent to $63 a month or the same cost as just 4 roundtrip Scottrade trades per month)
---
 3x ETF and Stock Trades for both Bull and Bear Cycles plus Market Forecast Models!
Fundamentals and Technical's combined for stunning swing trading results
Morning pre market reports daily, SMS Text and Email for all buy and sell alerts, research on every position, charts updated regularly, guidance and education included!
Stunningly accurate SP 500, Gold and Biotech Forecast models giving you major turns in advance!
SRP Members love the Morning Pre Market Report! Every day we update positions, strategies, and market forecast models with advice to start your day! SP 500, Gold, Biotech and more covered plus specific position notes and advice.
---
Recent Morning Report advisory on IQ was to look to buy in 16.30's for an 18.70 target. The stock had pulled back hard over the prior week. Instead of stopping out, we HELPED out!

---
December 33-45% 4 day gainer in JT- A Post IPO Base play, one of our areas of expertise

November 42% 3 day gainer in SFIX- Another Post IPO Base play

October 31% gainer in OSTK

---
Quick Details: 
Click Categories below
Sample Alerts, Reports, Forecasts
---
77% Profitable Swing Trades Track Record since 9/1/13 Inception for our Members
"I couldn't be happier with your services and professionalism. I'm blown away by your response time and even more so, how simple and easy you made this process. I continue to only speak the highest of SRP. You're great. Thanks again, Dave" . Steven- SRP Member 
1st quarter 2017 81.5% success rate on closed out Trades. 31 winners, 7 losers
Over 59,000 Active Traders follow us on Stocktwits.com, join here to find out why and profit!
Save time, think contrarian, improve your results,  profit, and learn to be a better trader!
---
"I've never had the luxury of experiencing this kind of performance with a service. I'm highly enthused about what the next few months may bring. Love all your updates through the day and week, feels like I always know what we are expecting, and it gives me nice sense of security that you always have your eye on the ball."
---
1-3 New Swing Trades per Week depending on market conditions

SMS Text, Email, and Full Post with details and research

for all positions

Specific Entry and Exit advice and alerts for all positions

Morning pre-market reports on Indexes, Positions, and Strategy planning daily

Stunningly accurate SP 500 and Gold forecasts updated daily
---
Hello Dave!
It's the second month since I joined your service and I really have no words for the quality and the great results of your research!My account has already increased but the important thing is how smoothly and with no stress at all this has been achieved!I consider myself a lifetime member and I will soon update to a yearly membership!
   I will definitely dedicate much more money to your recommendations because the quality is more than obvious and especially this week was awesome!!
    Just wanted to thank you for what you are doing!
Kind regards,
Bill  L.  SRP Member 7/15/2017
---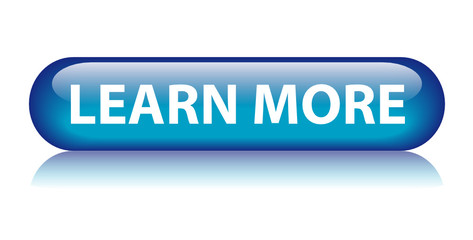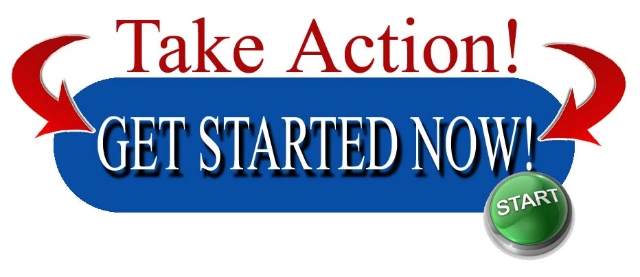 ---
"I am glad I am a subscriber. Your analysis gives me the confidence to invest more aggressively than I would on my own. I have blown away the markets averages for this year. Your analysis increases my odds. Thanks again!" SRP Member Nick H. 6/8/16
---