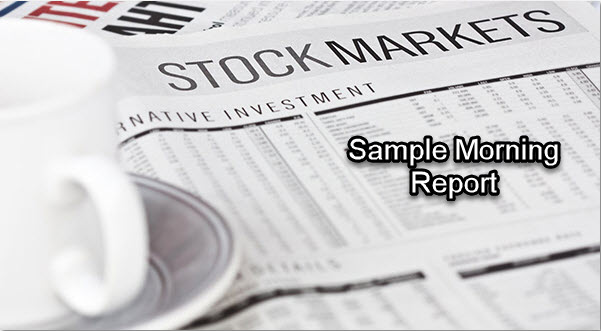 20 Mar

Positions, Forecasts and Strategies Morning Report

Editors Note: This is a pre market morning report sample that we send out every day by 9am est

The Morning Report updates our SRP Members on the status of the SP 500, Gold, Oil, and other sectors such as Biotech.  We also update all open swing trade positions, stop losses, ongoing trading and entry advice, stop loss adjustments,  news items, strategy planning, and educational ideas to be a better trader. It's a must read daily to be successful.- Dave, Chief Strategist
---

---
---
 

Prior Trading Day:

 SP 500 2378 Down 3   

Futures

: 2372 Down 3 

as

 of 8:30 am est
CHARTS TODAY:   From Weekly Forecast Report- SP 500, GOLD, XBI ETF, YIN
SP 500: B wave high 2390, 2391 line in sand, possible triangle pattern
Per the Weekly Forecast models, we discussed this being a 4th wave corrective pattern off the 2401 Wave 3 highs. Two outcomes are 2326 C wave area low (Plus minus 4-5 points) or this is a 5 wave triangle that goes sideways a bit longer then breaks to highs again.
Today is day 13 of a triangle like consolidation. We left last Fridays chart up after the first one for reference.
Daily SP 500 Charts Below:

---
Oil –  $48.69 Holding $47 trendline still, weekend forecast chart below
We remain on sidelines for Energy ETF or Stocks for now
---
GOLD

: $1231  Sunday Forecast report shows chart below, its "constructive"
---
Biotech

– XBI ETF- 71.02: Watch for 68.10-68.60 area still as possible if markets correct further
3/13: We got long LABU ETF for 5% Position Size on 3/12 alert at 50-52 area for most SRP members.
3 weeks tight, we are 1/2 long LABU considering adding on market dip. We will alert if so
---
SRP SWING PORTFOLIO MODEL UPDATE
We will also again remind all SRP members that taking some profits when you are up 8-12% or so on swing trades as you can often buy some or all back on a dip. We are not day trading at SRP, but sometimes you get 1-2 day spikes.
[Full Position is 10%, 1/2 Position is 5%]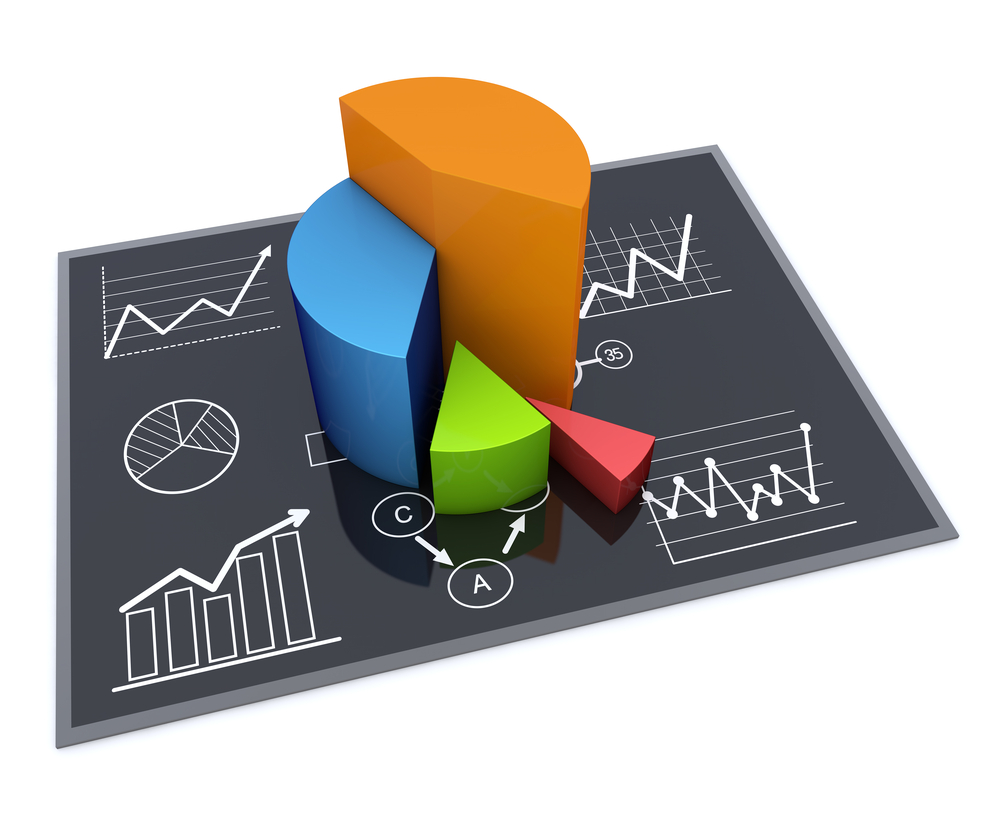 Current SRP Swing Allocation Model: 70% Invested 30% Cash
Swing Positions Table   Click to review, found in "Open Positions" tab on website
FUEL- 10% Target $7.50

*3/17

PCRX- 10% Target $59 *

3/15

LABU- 5% Target $70 plus on high end

*3/13

TRVG- 10% Target $14.20-$14.75

*3/9

SUPN- 10% Target $35.50

*3/6

BABA- 10% Target $121

* 3/1

YIN- 5% Target $21-$29

*2/27- Sold 1/2 for 15-22% on 3/16

VUZI- 10% Target $8.70-$9.60

*12/22

CASH-  30%
Swing trade Stops: (All near market close unless otherwise specified)
FUEL- $3.39 Near Closing

PCRX $42 Near Closing

LABU $46 Near Closing

TRVG- $11.49 Intra-Day
SUPN- $25 Near Closing- Adjusted 3/10

BABA- $99.90 Near Closing

YIN- $18 Near Closing Adjusted 3/17

VUZI-  No stop right now

---
Portfolio and Trading Strategy and Commentary:  
Quick Bullet Points:
We sold 1/2 YIN and all of NUGT late last week for nice gains on each
FUEL new alert on Friday, add under 4.10 down to 3.60-3.85 dips if so 10% Position
VUZI rallied up big on a reversal on Friday afternoon, as we projected in morning report
Weekly Report has 14 fresh ideas on the list, see bottom of strategy and commentary section
PCRX pulled back into buy ranges Friday
BABA breaking out, past max buy
Reviewing ideas for new Swing Alerts this week, may not be any today though
---
Strategy and Commentary:
Last week was great with nice 15-22% gains taken on 1/2 our YIN and 8-10% gains plus on NUGT after both blasted upwards on big volume after being quiet.  NUGT was in the red for many days, and we stuck it out with our stop loss at 7.30 not triggering.  We may re-enter at some point.
YIN broke to the upside as they will pay a special 80 cent dividend at the end of this month to shareholders of record 3/21/17. We will hold the final 1/2 from our 17.27 alert, 18.30 max buy, and later we upped it to $19. 1/2 alert to sell went out at 21.40 last week into volume.
FUEL is a new swing trade, but we are thinking 2-3 months hold or so possible here… maybe 4 to extract the most potential out of this one.  Lets look to add under 4.10 and follow our alert instructions. This stayed under 4.10 most of the day, got over to 4.23, then pulled back to 4.03 in the afternoon and closed at 4.10.
PCRX may be back in buy ranges here, continues to consolidate nicely.
SUPN breaking to the upside, this roller coaster play though we stuck with and now the stop is 25 near close. Nearing 29 now
BABA  breaking out of base just sit on it…
VUZI crazy action on Friday post report, we said 6.35-6.75 would be good entry if not yet long or if you wanted to add and are aggressive. That advice worked out perfect on Friday, closed at 7.10 after a 6.20 intra-day low.
Will not alert a new position today, this is the day we do a lot of research and drilling down on ideas. See updated watch list below.
Watch List: From the Sunday weekly forecast report, review report for details on each symbol
$NTES $ESNT $BEAT $ATHM $CRTO $GMS $HUBS $RGEN$ENTG $MMSI $CENTA $LITE $TRVG $KRNT
---
Open Swing Positions
FUEL- 10% PCRX- 10% LABU- 5% TRVG- 10% SUPN- 10% BABA- 10%  YIN- 5% VUZI- 10%
---
In Buy Ranges or Close:
LABU $53 max PCRX $47.50 Max  SUPN- $29 VUZI- $7.50 Max, 6.35-6.75 best if new  TRVG $12 Max
Out of Buy Ranges and or watch for dip:
BABA-$104 max   YIN $18.30 Max FUEL $4.10
---
POSITION NOTES AND TRADING UPDATES
FUEL- $4.10- 10% Position Size, Max Entry $4.10
Alerted on 3/17 at 3.88 with max buy 4.10. It was in buy ranges most all day off and on. We like this for a 2-4 month hold expected unless of course it goes up faster than planned. Our target is aggressive at 7.50 here.
PCRX- $47.50- 10% Position Size, Max Entry $47.50
Alerted last week, work in under 47.50 max… this is volatile.
LABU- $51.80- 5%  Position Size, Max Entry $53
Buy ranges are 50-53 for this 3x ETF based on XBI Biotech… 1/2 size for now. We may get a dip to 46-47 and we may alert to add another 1/2 if so… not sure though
TRVG- $12.13- 10% Position Size Max Entry 12
Max buy 12, stop 11.49 intra-day for now. Alerted on 3/10 amidst accounting issues we think may be overdone and based on German company listing in the US and not following GAAP filings 100%, which are all bullcrap anyways.
SUPN- $28.90 
The updated $25 is the new stop. Lots of support there, fundamentals are strong.
BABA- $106.50- 10% Position Size Max Entry $104
Trying to break out, moved up Thursday out of buy ranges
YIN- $20.70- 5% Position Size Max Entry $18.30, Alerted at $17.23
Sold 1/2 at 21.20 alert 3/16 for 15-22% Gains
Dividend of 80 cents will be paid at end of this month, thats 4% by itself.
Max entry is 18.30, we alerted at 17.25  This stock trades at 6-7x 2017 earnings with 40-50% growth ahead this year we think. Chinese precious metals exchange trading firm.
VUZI- $7.10- 10% Position $7 at Alert. Buy ranges to 7.50 max entry
We advised on 3/17 to buy at 6.35-6.75 if not long or if you did not have  10% size yet. It dipped to 6.20 and was in that range all day, then ran up late in day.