17 May

TPS Buy Report- XSPL Xspand Products Lab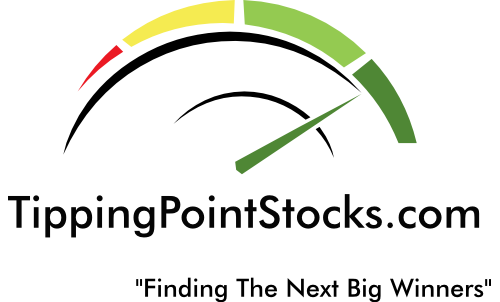 XSPL- $7 area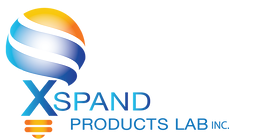 ---
Share Structure: Extremely Favorable for Investors
*4.3 Million Common Shares
*4.75 Million Fully Diluted Shares (*450,000 of the 4.75 MM shares are for an employee ESOP program and not yet issued)
Fully Diluted Market Capitalization 35 Million at $7
No outstanding warrants
Management and Insiders owns 3 Million shares locked for 12 months from IPO
Investors purchased 1.3 Million shares in Reg A+ IPO May 2018 raising 6.5 Million gross to XSPL.
400,000 shares placed with one institutional owner, 250,000 shares with other long term investors. 650,000 shares to retail investors.
---
A recent Regulation A+ IPO that is flying under the radar for the time being due to lack of analyst or major underwriters coverage. Xspand plans to de-risk and modernize the rapid product development process by providing product innovators with a capital-light, flexible and truly turn-key solution for manufacturing, sales, design, and more.
Xspand plans to solve the problem of innovators raising money on KickStarter or other crowd funding platforms, having a successful product launch, but then being unable to meet demand and or lacking product packaging and distribution and manufacturing capacity.  Often an Entrepreneur will have a great product that the market wants, but the demand can't be met, resulting in lack of working capital, inability to manufacture in quantity, and in the end a failed enterprise.  In many ways similar to the TV show "Shark Tank" in nature, Xspand's partnership with Edison Nation (The original Shark Tank type format or show on TBS was with Edison Nation and had 53 episodes) will provide the pipeline of acquiring  and or partnering with Entrepreneurs for "Microbrands" at a low cost of capital to XSPL.
This newly formed publicly trading company is a recent merged combination of two entities (SRM and Fergco) and a budding and new partnership with a third, (Edison Nation as discussed above and more details below). The expectation is the synergies of the three will propel both revenues and profits much higher in the coming years with a high return on capital relative to risk.
"We believe our acquisition strategy will allow us to acquire small brands using a combination of shares of our common stock, cash and other consideration, such as earn-outs. Most likely beginning in the third quarter of 2018, we intend to use our acquisition strategy in order to acquire ten or more small brands per year for the next three years. In situations where we deem that a brand is not a "fit" for acquisition or partnership, we may provide the brand with certain manufacturing or consulting services that will assist the brand to achieve its goals."  Source: Dec 31 10k SEC Filing
---
The company did issue a 10q and Quarterly Report on 5/21 after the market closed.
Recent Company Highlights:
Successfully completed initial public offering on April 30, 2018, selling an aggregate of 1,307,120 shares of its common stock at a public offering price of US$5.00 per share, resulting in approximately $6.5 million in gross proceeds.
Xspand began trading on The Nasdaq Capital Market exchange on May 3, 2018 under the ticker symbol "XSPL".
Xspand secured approximately $1.0 million in purchase orders from a variety of customers, including two newly developed items for major theme parks based in Tokyo and Shanghai, for the one week period ending May 18, 2018.
Xspand's patented Goodie Gusher item, www.goodiegusher.com, has been purchased by and now available at Party City.
Xspand's arts and crafts brand, Pirasta, has secured its first international retail customer, Carefour, the world's second largest retailer.
The first crowd sourced micro brand opportunities are expected to roll out next month through partnership with Edison Nation.
---
Company Background:
As of December 31, 2017,  Xspand had two wholly-owned subsidiaries S.R.M. Entertainment Limited and Ferguson Containers, Inc.. On September 30, 2017, SRM and Ferguson were acquired by Xspand in exchange for an aggregate of 3,000,000 shares of Xspand common stock and notes payable aggregating $2,996,500.  This note is for ten years at 6% interest, but considered "friendly capital" as the CEO Chris Ferguson is the Note Holder in effect, putting yet more skin in the game.
Chris Ferguson is a successful Entrepreneur who co-founded a high tech company  (Symbol: FTNW- NASDAQ) which just reported 89% year over year growth, and Chris was also responsible for the acquisition of SRM Entertainment five years ago. Now they are officially combining those operations and raising capital to expand the Crowd Funding combined with Edison Nation approach to product launch and expansion and distribution using the strengths of the packaging division (Fergco) and the Toy/Products division (SRM). Edison Nation is the pipeline of business ideas or future products if you will.
The two currently reportable segments correspond to SRM and Fergco's business lines: (i) the design, manufacture and sale of a broad variety of innovative toy products sold directly to retailers or direct to consumers via e-commerce in North America, Asia and Europe by our SRM segment, and (ii) the design, manufacture and sale of packaging and packaging materials to industrial and pharmaceutical companies in North America by our Fergco segment.
The combination as we note is of a manufacturing company with roots going back to 1966 along with a product packaging company founded in 1981.   The manufacturing side has long term relationships with Disney, Universal Studios, and others and has traditionally produced toys for distribution at theme parks. With the new merger, they plan to expand further into E – Commerce and other channels along with new product lines. A natural fit as the product packaging company is highly skilled at producing packaging that sells if you will and the manufacturing arm can turn key product quickly and has capacity to ship 20 million units a year.
---
Xspand Products Lab's disruptive platform enables crowd sourced innovation and provides a turnkey product development service to innovators, leveraging its vertically integrated and full-service model. Offering a full suite of services ranging from product design to IP services to sales and fulfillment, Xspand's model provides a risk mitigated platform to bring new products to market at maximum speed and with minimal capital inputs.
Xspand Products Lab has recurring revenue relationships with Fortune 1000 clients like Disney, Universal and Sanofi

• These clients rely on our experienced team of designers, engineers and
manufacturing experts
• We have a new strategy of leveraging these skills in the crowd funding space
growing 250% to $18.9B in 2021
• We have capacity to manufacture more than 20 million products a year-

Source: Investor Presentation April 2018
More Details: The Business Plan
After  those two packaging and manufacturing entities combined in a merger, they put together a strategic partnership with Edison Nation, which would be analagous to "Shark Tank" if you will on CNBC.
Edison Nation takes in the neighborhood of 50-70 invention and product idea submissions daily and filters them down to the best ideas.  XSPL through this partnership will begin reviewing these in June, with acquisitions likely to begin (Micro-Brands) in the 3rd quarter and the pipeline continuing from there.
XSPL will then filter further from this feeder or pipeline and use crowd funding to launch, test, gauge response, and then fulfill demand and distribution if its warranted.  This is a low cost of capital testing and launch method that can yield significant returns on capital and shareholder profits.
---
The idea of this newly formed platform is to search for and produce roughly 8-12 of the best product ideas each year for the next 3 years to rapidly expand revenues and equity for shareholders in XSPL.
This will take some execution from the team for sure, but we have discussed the management team extensively with MZ North America,  who are now heading up Investor Relations and awareness for XSPL as of this past week.  MZ took on EXPI, a TPS portfolio company at $3.50 per share, its now nearing $18, we wrote them up at $6.44 in November 2017, so they can do some good work to get the word out and help a company grow.
Valuation and Balance Sheet and Trading Float:
The company raised about $6.5 Million gross in the IPO and somewhere around 6 million net of all expenses per the CFO, Philip Anderson, whom we chatted with on May 16th. The IPO offering went off at $5 via 1.3 Million shares issued to institutions and retail investors both.  Per our conversation with Philip,  we estimate about $2.7 million of the $6.5 million gross offering was taken down by long term investors or institutions or what companies often refer to as "Friendly shareholders".  The largest being Act Capital,  based in Pennsylvania, where XSpand has a presence, and Act Capital has a 405,000 share passive stake per filings made in mid May.
This is leaving little trading float currently, we estimate 650,000-750,000 shares perhaps of the 5.1 Million fully diluted are freely trading at this time.
In speaking with the CFO, his opinion is this is a capital light business model  currently. Much of the manufacturing is based on direct customer orders that are fulfilled in rapid fashion with no inventory risk. Using Crowd Funding platforms and Edison Nation, there may or should be no need to raise capital via the equity markets going forward to fund this business model assuming execution of the business plan.
To wit, Fergco, the product packaging division,  turned over their inventory 24x in 2017 per the CFO, indicating fast time to market from order to fulfillment. In addition, SRM who makes the products themselves has minimal accounts receivable risk due to direct orders from their customers such as Disney etc.
There is a possibility of course they could issue shares to a strategic partner and or acquisition candidate, but that would be assuming the acquisition is of accretive nature to the business and or strategic in nature.  Therefore, much like EXPI, a current TPS Position, we expect very little shareholder dilution going forward as both management and investors are treating this as a long term growth investment. Stakeholders are looking for potentially very large capital gains as long term patient capital and shareholders. Its almost like a privately held company that happens to be trading publicly. The money was raised to fund the intentions of Xspand and work with Edison by strategic investors.
Management of the combined entities control or will control about 70% (counting the ESOP *(Employee Stock Ownership Program) or about 3 million of the 4.75 million fully diluted shares currently outstanding.
From reviewing filings, the packaging and manufacturing entities had about $15 million in sales in 2017 with profits near $500,000.  They also took out a $3 million dollar loan as part of the merger process pre-IPO which has a 6% interest rate. This will initially eat into profits but was a low cost method and shareholder friendly as well.
If we assume no growth in 2018 at all, but bigger growth in 2019 we can assume about $200,000-$300,000 in profits or about 4-6 cents per share for 2018. Investors in the Reg A+ IPO are investing in the new business model and management, not the old business model. The takeaway being that the company is already profitable and doesn't need to run to the stock market to sell more stock to raise capital to operate.
---
Summary and or Catalysts:
Its very early stage and its difficult to put out conclusive projections on valuation and share price currently. We expect to see more news flow on acquisitions and product development in the third quarter if not sooner.  
Difficult to ascertain a future valuation of the business but we will update as news flow develops and work on our modeling. For the time being we see upside in the $10-$12 range over 6-7 months from $7 levels currently, or 40-70% by end of year and of course we will update on all progress and news.
The company plans to acquire "Micro Brands" per the Prospectus of between 8-10 per year for the next three years initially,  per the CFO.  These can be acquired at an aggressive rate and with minimal output of capital.  These should commence in the 3rd quarter per the prospectus, if not sooner as noted above.
Ferguson is looking currently to expand their manufacturing capacity or footprint to accomodate an increase in production demands going forward and has a presence in China for low cost manufacturing.
Minimal Trading Float of shares could lead to much upside and downside volatility like we saw with EXPI early on. We expect in time the shares to trade higher assuming the management team executes on the model.
Downside risk seems relatively mitigated at the $5 IPO price relative to the current sales and profits of the existing manufacturing and packaging businesses.
Review the company website and the Investor Presentation Links below for more details
Investor Presentation PDF Download
Investor Relations Website Section
---
Buy Advisory:
"Stock pulling back as low as 6.55 earlier this morning on the 1st quarter report from weak hands we think. This is why we waited 1-2 more days to release this report.  Buy from 6.50-7.75, try to buy max 7.50 if you can. " Dave, 5/22 update
We would look to purchase the shares in a range of $6.50 to $7.50 per share ranges inclusive to get a full position. Use Limit orders scattered around at various prices and then adjust as needed.