08 May

TPS Buy Report- AQMS- Aqua Metals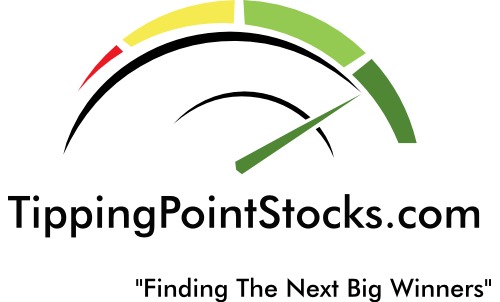 ---
AQMS- $3.62 area, MAX ENTRY 3.75-3.80 if possible
We are advising to buy 1/2 position now and 1/2 later on our advisory alert, so please read the buy parameters at the bottom.
---
Target $7 Plus for 75% plus potential 6-18 months
29mm Shares outstanding fully diluted
Market Cap: 120 Million
52 week high $15 / 52 week low $1.42
1/2 Position Size for now at 3-3.75 inclusive
---
Aqua Metals:
AquaMetals' mission is to transform the Lead Acid Battery recycling industry to be better for today's world. Our revolutionary modular AquaRefining recycling technology is cleaner, more cost effective and energy efficient, and produces ultra-pure lead to modernize an important global recycling activity in a socially responsible manner.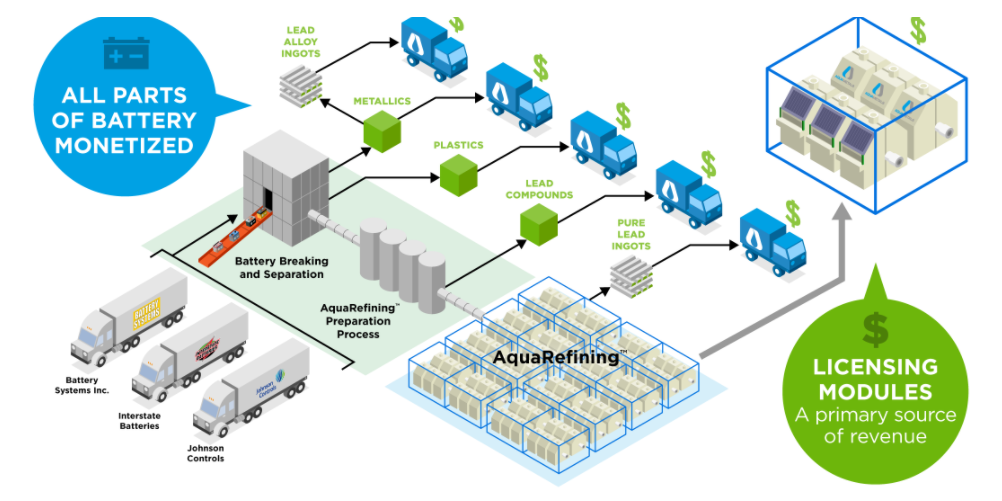 Lead is the most recycled material in the World. All lead acid battery recycling currently utilizes lead smelting, a high temperature thermal reduction process which generates toxic liquid, gases and particulate waste which it is difficult and expensive to manage. In the US many lead smelters have failed to meet environmental standards. In less regulated countries smelters operate with limited environmental safeguards. As such lead smelting is often listed in the World's top 5 most polluting industries.
---
This is a 2014 start up that has had highs in the $22 area back in 2016 and lows at $1.42 in 2018.  The company initially had great success in teaming up with Johnson Controls and another Major Battery manufacturer as they were on the  cusp of not only developing, but deploying lead refining plants that can take in automobile and or other batteries and produce lead at a high purity rate for re-sale, all while doing this in a cost effective and environmentally friendly manner.
The production challenges were great and there were technology and manufacturing issues that crept into the process that eventually caused investor concern, short attack articles, disruption of the management team and of course a share price collapse. The bottom perhaps coming in when they sold 7 million shares at $2 per share in December 2017. At this point investors were exhausted and had given up all hope. The company had about 25 million in cash as of end of 2017.
However, in the past 3-6 months major Tipping Point changes have begun to transpire and the stock is starting to respond both in volume and price action. Some of this likely shorts covering and some being long term investors returning to the story which still has potential for absolute massive upside long term.
The bottom line is if they can get the 16 modules up and running 24/7, they will then likely begin to see revenues ramp up. This will then lead to further work with Johnson Controls to supply the battery feedstock to the smelters, and then later other battery companies to follow and license or provide feedstock.  Multiple revenue stream potential going forward and greenfield installations with JCI as time goes on.
Before all that begins, they had to go through significant setbacks and downtime, and it appears this is now reversing in their favor, and we are at a Tipping Point for the stock.  On a long term basis, if they are able to expand these refineries to multiple worldwide locations the revenue opportunity and shareholder opportunities are very large.
That said, this is a speculative TPS position and we will have an appropriate stop loss in place and manage risk. We are advising to buy 1/2 position now and 1/2 later on our advisory alert, so please read the buy parameters at the bottom.
---
We will try to summarize the recent changes:
February 2017: Partnership with Johnson Controls announced:
This partnership with JCI is a highly credible vote of confidence for our progress to date as the clean, sustainable battery recycling technology for the future. JCI is the market leader and is directly involved with about 1/3 of the $22 Billion lead-acid battery recycling industry and of the $65 Billion lead-acid industry.
We see the propagation of our AquaRefining™ technology that will result from this partnership as a key step to reinvigorate the battery industry with a clean and sustainable circular recycling model. Our work with JCI as the first licensee for AquaRefining, along with JCI's ability to fuel as many Aqua Metals owned AquaRefineries we can build in North America, China, and Europe with JCI feedstock—adding to our U.S. partners BSI and Interstate Batteries—will be a huge step forward to streamline the supply and reverse logistics chain of the lead-acid battery industry.
Oct 2017: Aquametals wins Popular Science award for "Whats New" in the Engineering category.
December 2017: AQMS begins testing of workaround and solutions for "Sticky Lead" issue in their modules that produce lead. Testing works and they expand to other modules.  Initial testing of the chosen solution was completed using one electrolyser during the remainder of December 2017. This solution was then retro-fitted to one full module, comprised of 6 electrolysers, and operated during January and early February.
March 27 2018: AQMS announces search for new CEO,  expected to be completed by 4th quarter 2018
April 12th: New CFO named Press Release
April 24th: 3 of the 4 modules are fully operational and producing Bullion Lead.  Eventually 16 modules will be running at full capacity, production of lead beginning in 2nd quarter 2018.
In March 2018, Aqua Metals began the process of retrofitting and bringing on line the first four AquaRefining modules.  This involved each module going through a conditioning period supervised by the Aqua Metals Technical Team before transfer to the Production Team.  As of today, three AquaRefining modules have completed the conditioning period and have been transferred from technical control to production, where they are running consistently on a single shift.  A fourth module has entered the conditioning period and is expected to be transferred to production in the next week.

Based on the experience gained with these modules, the Company intends to focus on achieving 24/7 operations with four modules before bringing additional modules on line.  This strategy is intended to maximize module production hours and increase AquaRefined lead quantities, as well as allow the remaining components of plant operations to synchronize with AquaRefining operations.  Once operations across the whole plant have met standards for the first four modules, the Company will bring additional modules on line, in batches of four, until all 16 modules are fully operational. ­­

All AquaRefined lead produced is being melted in the refinery and cast into 2½ tonne blocks as refined bullion.  This bullion is currently an alloy of AquaRefined lead and Priming lead bullion previously purchased to aid in the start-up of the refinery. As AquaRefined lead production increases, the Priming lead will be bled from the system over time and pure lead blocks will be produced.  The Company expects the sale of bullion lead to begin the second quarter of 2018.
April 26th:  reached an agreement with Johnson Controls to extend the timelines of their Equipment Supply Agreement by one year. (Aqua Metals agreed to collaborate on the development of a program for the installation of new greenfield builds, as well as conversion of existing Johnson Controls'—and certain strategic partners of Johnson Controls existing lead smelters—to a lead recycling process utilizing the Company's proprietary and patented AquaRefining technology and equipment, know-how and services.)
This was going to be completed by 4/30/18 but due to the delays in getting the manufacturing bugs out this was extended. A good sign.
April 27th: Stephen Clarke Resigns as CEO under previously announced transition plan; Selwyn Mould, Company Co-Founder and COO, appointed as interim CEO. Search continues for permanent CEO.
May 2nd: Board of Directors enhances the structure of Company's Corporate Governance with two new independent directors from a large shareholder group.
Earnings Call Slide Deck  *Click to review from March 15 2018*
As the company now is working with 4 modules producing, and eventually 16 we should see revenues begin to ramp up in the 2nd quarter 2018.  They have solved the sticky lead issue with the help of Johnson Controls and expect to produce Bullion Lead initially, and then later higher purity Lead and then Johnson Controls specified lead product.
The company now has patents allowed for smelterless recycling of lead in the US, Canada, Korea, Japan, and South Africa. Patents pending in China and other countries. 7 additional families are filed and pending.
---
So as we can see a change in Board of Directors, top level management, and refinery processes are all underway over last few months.  The stock has begun to respond and as we thought shorts likely covering and some new investors coming on board.  The recent run up to 4.22 we thought was spiked a bit high so we have been monitoring the stock for several days for a better entry range to advise on.
With stock pulling back today to the mid 3's we we thought it might, its a better time to work into a 1/2 size position ahead of the May 9th conference call.
We should see the quarterly report and conference call on Wednesday May 9th shed more light on current operations and possibly see the stock moving upwards.
In order  to use the best risk management to enter the stock, we would advise buying a 1/2 position now and then after the conference call and market reaction, we will advise on the remainder 1/2. 
Buy Ranges 3-3.75/3.80 area for 1/2 Position for now
Stop Loss will advise once full position completed
Target $7 plus for 75% plus 6-18 months